11 May

Tourist Attractions to Avoid in New York City

NYC is full of tourists from sun up to sun down and throughout the entire year. Many of these attractions are highly regarded and might even come recommended. Some though, are better off hearing about and not actually visiting. When visiting NYC, plan your trip out and know where to go. Make sure to keep these tourist attractions off your list though.

 

Don't Pay for a Statue of Liberty Tour

This can cost a decent amount of money. Instead, opt for a round trip view going to Staten Island. They stop on the way back through at the statue. The best part, it is completely free. You've just saved yourself money and got to see the Statue of Liberty. Who knew?

 

The Chrysler Building

Once the tallest building in the city, you could ascend to the top and look out over all. Do you see those little ants? Oh, those are just busy, busy people down below. It is a historic place to visit, but currently you can only visit the lobby. That is not much fun. No longer do they allow people to the top, so it might be time to consider alternative things to do.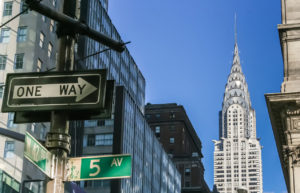 Ice Skating at Rockefeller Center
This is probably one of the most cliche things you can do on your visit. It is best to just skip it entirely. While, we are not saying you shouldn't visit the Rockefeller Center at all since that is quite a sight, but doing the whole ice skating thing is generally not worth it. Unless, of course it is on your bucket list of things to do while in NYC.
Times Square… Gasp!
So many people love Times Square, but the majority of people hate it. Not only is it loud and busy, but it is one of the best places to get trampled. You might want to skip this part of the city all together. Looking at it from afar would be nice. If you enjoy loud places, too many people and a lot of pushing and shoving then we say, have at it!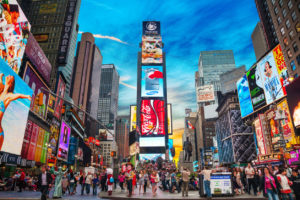 Penn Station
This is definitely a more historic sight to see in the area, but not the most impressive. You're better off skipping this station and heading straight for Grand Central. There is much more to gawk at and they provide amenities inside the station. Penn Station might be ideal for those history buffs, but if you want something exciting, then this would not be it.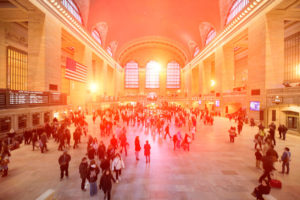 Joshua Kirkham, New York City – Learn More